The different summer vegetables have been harvested and are either frozen, canned, dehydrated, freeze dried or even eaten. The winter greens are planted (lettuce, kale, turnips, broccoli, spinach and radishes) and are getting ready to provide the family with great cool weather delights. The winter firewood is split and stacked standing by ready to heat the house. The fur on the animals is getting thicker by the minute and the birds are full feathered. Bob (the king of the pasture, our main bull) is getting cranky. All signs winter is fast approaching.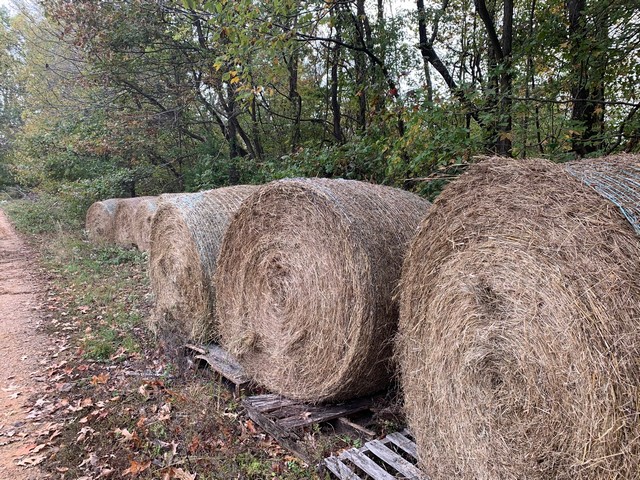 Last night we completed the last big year end chore, moving hay for the winter. To me this move symbolizes the end of a growing season and the onslaught of colder weather. On Possum Ridge Farm we let our animals graze the pastures year round with lots of space to graze. Grazing equates to eating lots of grass and for those of you that don't know hay is dried grass. For us that means baling our pastures or purchasing hay from the outside or both. Last night we finally put our winter hay in place and now we are looking towards 2021. The question for many people is how to calculate how much hay you need to overwinter cattle?
The formula I use to calculate the needed amount of hay is as follows:
1000 pound cow (Average Jersey)

25 pounds of consumed dry matter per day

110 days feeding time

5 Cows

13750 Total Pounds of Hay needed

900 Pounds bale weight dry matter

15.28 Round Bales Needed
25 pounds of dry matter consumed per day per cow (we have some green pasture throughout the winter) multiplied by the days needed to feed hay (estimated) multiplied by the number of Cows. Then divide the total pounds needed for the season by the estimated bale weight dry matter (I use 75%) in our case 900 pounds. Based on our needs, we calculated we will need 15.28 bales for the cows for the winter of 2020/2021.
Just to make it easy for some of you non-excel people out there, I have a spreadsheet to calculate your hay needs you can have for free (see below). Just fill in your numbers where the red digits are in the spreadsheet and you are ready to go. And no I don't want your email address and anything else to download, but if you like it please let us know. I really don't care what you do with it, but please give us credit if you put it online.
Download the Hay Usage Spreadsheet Here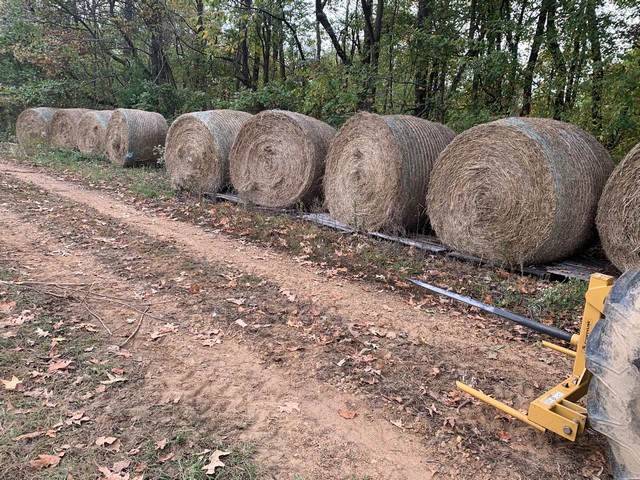 It's been a great year here at the farm even though the world has had its issues. That's one of the things that makes farming/homesteading so amazing. Even if the entire world is a dumpster fire, here at the farm the sun comes up, the cows need fed and our little world stays about the same.
Until next time, see you down at the barn