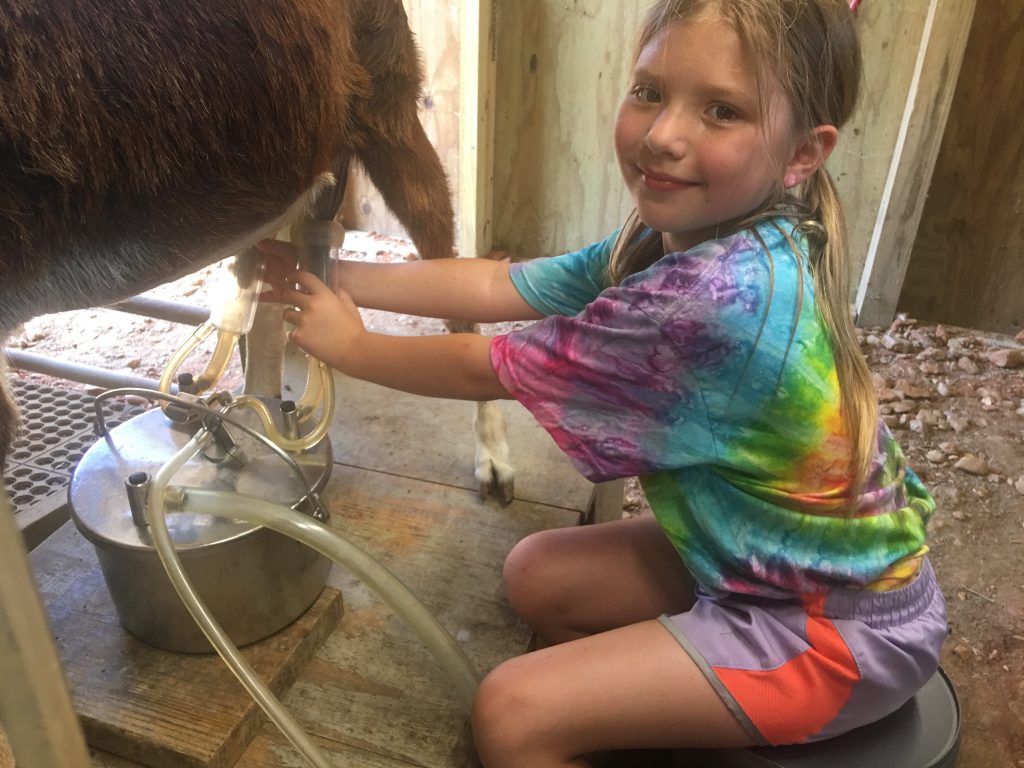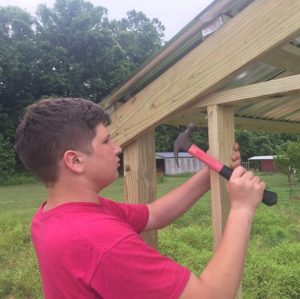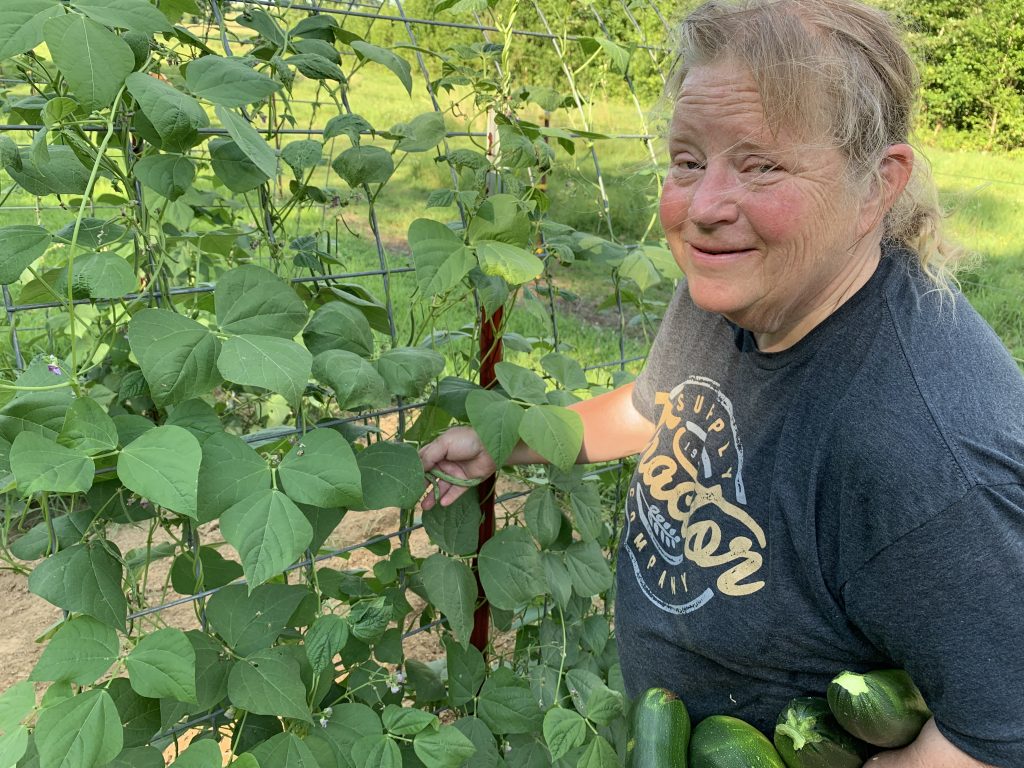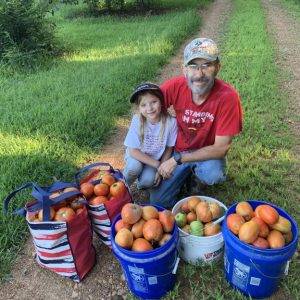 About Us
3 Generations on the Farm
Our homestead is located in rural Tennessee. We currently raise LaMancha dairy goats, Jersey and Hereford cows, New Hampshire Red chickens, American Blue Rabbits, Khaki Campbell ducks, Guinea fowl and Toulouse geese as well as corn, beans, potatoes, sweet potatoes, cucumbers, watermelon, pumpkins, peppers, blueberries, blackberries, strawberries and farm fresh chicken and duck eggs (and about anything else you can think of). We have a small food forest with over 20 fruit trees. We grow a sizable portion of our own food, home schooled our kids before it was fashionable and have lived a self reliant lifestyle for over 30 years.
We have been raising our own food and livestock for over 30 years. We reflect our years of experience with different crops, livestock and equipment.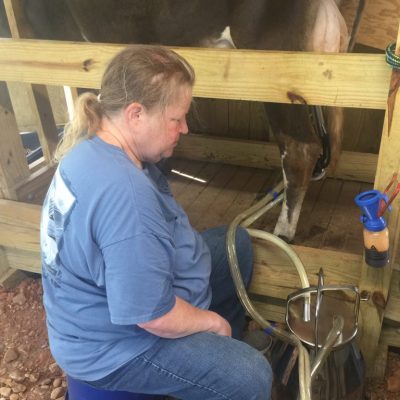 Julie
Boss and Farm Manager
We promise that all our goats will be people friendly, all bottle fed from day one. We will help you get set up, teach you how to milk, and be there if you need us along the way. Our goal is get as many people interested in being self sufficient.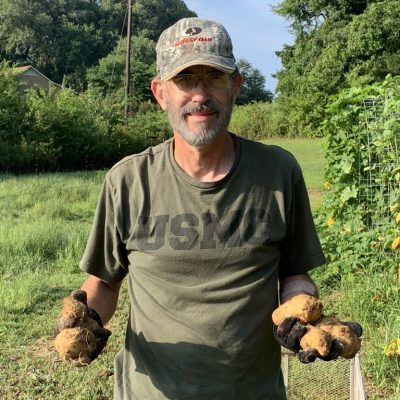 Bob
Assistant Farm Manager
We raise New Hampshire Red chickens from lines that have served us well for many years. The New Hampshire lays brown eggs and also serves as a meat bird as well. The color is a little lighter than the Rhode Island and at maturity the hens weigh around 7 pounds. The roosters are docile, mature early and are something to behold.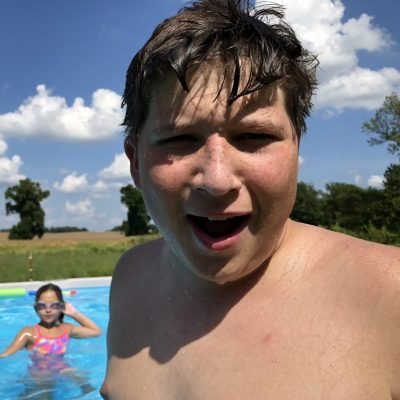 We have raised our children and now our grandchildren here at the farm. Raising the next generation is the most important thing we do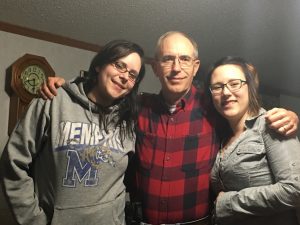 The second generation and successful farm "graduates"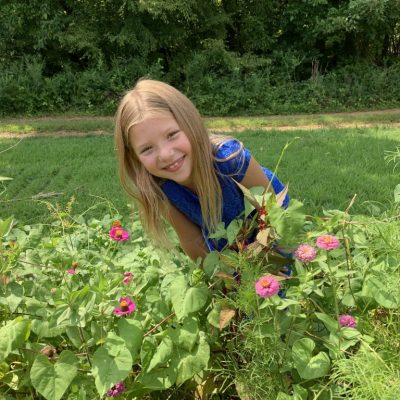 Hamish (Zoey)
Farmer in Training
Raising the next generation to be independent and self reliant