On our 12 year old grandson's first full night back at the farm for the summer he had an experience that he will probably remember for the rest of his life. One of the last things we do each day is close up the chickens and ducks for the night. This keeps them safe from predators and mostly out of trouble. They naturally go in the barn when it gets dark so it doesn't take long and it's normally pretty uneventful.
The path to the chicken house borders a small forest which provides for a stunning view at dusk but also the echo of nighttime wildlife sounds of coyote, wild animals moving in the woods, birds and the occasional bobcat screech. After reaching the barn with his flashlight concentrated on getting through the fence apparently he didn't see the danger lurking just a few feet away. As he took a few steps toward the barn it happened, a small black streak pushed out of the night in his direction startling him as he jumped back away from the danger.
He had stumbled on a snake looking for eggs to eat (which are collected much earlier in the day) and was in no mood to be disturbed.
This was one angry snake.
In my opinion what he did next was pretty amazing. With the understanding that letting the snake get away (the easiest option) would be a continuing problem with lost eggs, there was no one coming to help and more importantly the snake could eventually bite someone in the family, he acted. Risking shock he pulled an end post from our electric fence and using the "sharp" end worked his way in close enough to subdue the predator (without giving the graphic details the snake wasn't going anywhere).
At that point he ran back to the house asking me to use my pistol and that's where I got all the details. In my "infinite wisdom" it didn't seem like giving a very excited 12 year old boy a pistol in the dark to shoot a snake was a good idea so we went out and that's where I saw his handiwork.
After I had dispatched the snake permanently and had a few minutes to think about recent events, I had to admit that this young man who I had helped raise almost since birth was turning into the man I always hoped he would be. On his own he was able to deal with a crisis under pressure, solving multiple problems on the fly and getting the issue resolved with the best possible result (I know MBA's that can't come even close to that).
For his actions under fire on that fateful night, Noah was awarded the Golden Possum, one of Possum Ridge Farms highest awards!!! (Okay, maybe he didn't get an award but if I had one he surely earned it)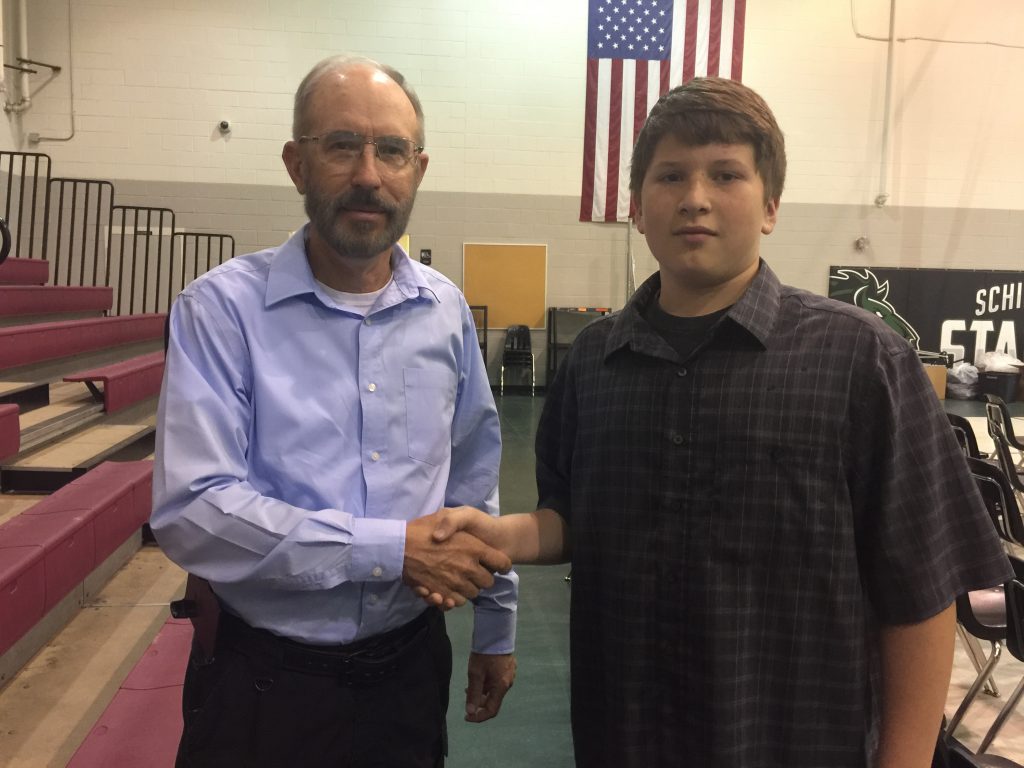 Until next time, see you down at the barn